GerVian.com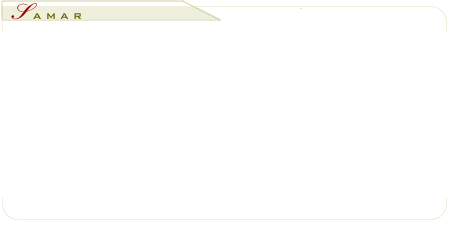 Adventures Extra-ordinaire

Samar occupying the southwestern part of Samar Island, is a rugged land with bountiful waters on the west and low mountain ranges on the east. Caught as it is between mountain and sea, Samar is no stranger to rain which it experiences in varying degrees for most of the year.

Samar is blessed with lush rainforest harboring tropical flora and fauna, crossed by multiple navigable rivers, pocked by mysterious caverns and refreshing waterfalls. A tourist wanting something out of the ordinary, indeed extra-ordinary may experience all these wonders of nature and still be a few hours from civilization.

The favored route to this part of the island is through the 2.16 kilometers long San Juanico Bridge from Leyte Island after a plane trip via Manila-Tacloban.

From the south or west, Calbayog City and the capital town of Catbalogan are accessible both by plane and sea with the Pan Philippine Highway connecting the coastal towns.





BRIEF HISTORY

The Jesuit missionaries founded Samar in 1596. They introduced the Roman Catholic faith to the people of Samar. When the Jesuits left Samar in 1768, the Spanish Franciscans took over the administration.

The former names given to Samar were Zamal, Ibabao, Achan and Tandaya. Legend stated that when the Spaniards first set foot in Homonhon, they met a wounded native from whom they asked the name of the place. The wounded man did not understand Spanish. He thought they were asking what happened to him and he replied "samad", meaning wound in the local dialect. So, the navigators adopted the name for the island with a slight alteration of the last letter, from Samad to Samar.

During the early days of the Spanish occupation in the Philippines, Samar was under the jurisdiction of Cebu. Later it was declared a separate province, but in 1735, Samar and Leyte were united into one province with Carigara, in Leyte, as the capital. The union, however, did not prove satisfactory. So, in 1968, Samar has emerged as an independent political unit with Catbalogan as its capital.

On January 1900, the Americans captured the town of Catbalogan. Civil governments was established on June 17, 1902.

Samar was converted into first class "A" province. Calbayog City became a chartered city on July 16, 1949 by virtue of Republic Act No. 328.



Click here to view the various tourist attractions of this province!


F A S T F A C T S




CAPITAL
Catbalogan
- - - - - - - - - - - -
LOCATION
N - Northern Samar
E - Eastern Samar
W - Samar Sea
S - Leyte Gulf
- - - - - - - - - - - -
LAND AREA
1,342,863 hectares
- - - - - - - - - - - -
NO. OF TOWNS
25 (twenty-five)
- - - - - - - - - - - -
CITY
Calbayog
- - - - - - - - - - - -
POPULATION
533,733
(as of 1990 census)
- - - - - - - - - - - -
CLIMATE
The province of Samar has no distinct dry and wet season. Rainfall is more or less evenly distributed throughout the year. April to July are the best months to visit Western Samar, when the climate is ideal for both trips to the beach and treks inland.
- - - - - - - - - - - -
TOPOGRAPHY
The physical environment of Samar includes almost every kind of topography: mountains, forests, rivers, lakes, plains, coasts and islands. It has a much lower highland system compared to other provinces.

The central upland core is formed from a broad plateau with local relief sight ranging from 700 to 1,000 feet. Numerous streams in the island have cut sharp valleys on the surface of this plateau and the overall landscape is hilly and rugged.
- - - - - - - - - - - -
DIALECTS
Waray-waray
Cebuano
- - - - - - - - - - - -
TOURIST ASSISTANCE OFFICE
Provincial Tourism Office
Samar Provincial Capitol
Catbalogan, Samar
Tel. No.: 0918-680-1004
Fax No. (055) 251-2484
- - - - - - - - - - - -