GerVian.com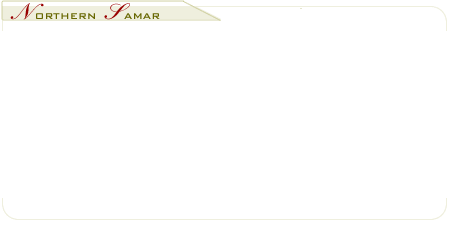 Virgin Forests, Rustic Settings

Northern Samar may be reached over land via the Pan Philippine Highway which connects the key cities of the Samar provinces. Most of the towns are situated along the northern coasts facing the San Bernardino Strait.

Another point of entry into Northern Samar is through the northwestern town of Allen. It is possible to take the ferry from Matnog of Sorsogon (the southernmost province of Bicol region) to this town which is connected to Catarman by the winding highway along the coast.

Travelers will find Allen a convenient take-off-rest-point to explore nearby attractions, most of which are reached only after considerable journey.

Then for a return to the 16th century, a visit to Capul Island is a must. The island can be reached by a two-hour motorboat trip from Allen. Only missionary fervor could have made building a church on this island possible. Capul also features a stark watch tower on its landscape, a further reminder of the loneliness of this islet.





BRIEF HISTORY

In the late 16th century, the Strait was part of the galleon trade route of the Spaniards between Manila and Acapulco. A royal port was established in the cove of Palapag, a town east of the capital, where the trade vessels were repaired by experienced shipbuilders. In the mid-17th century, many of these Samareņos migrated to Cavite after they have been recruited by the Spanish authorities to work at the new shipyard there. Many Caviteņos may therefore trace their roots to this now sleepy town. The only evidence of its busy maritime past is a tall, lonely stone-tower used as a lookout for invading Moslem pirates.

Northern Samar is one of the three Samar provinces created on June 19, 1965 by virtue of Republic Act No. 4221. The province is relatively young but it has vital religious and historical significance. The small island of Capul was the capital of the province of Samar in 1848-1852. Capul was formerly named Abak after the ancient ruler of Java who brought the first settlers to the enchanting island. In the latter period of the 16th century, it was among the first places to be evangelized by the Spaniards (1596).

The Waray-warays of Northern Samar also figured prominently during the Spanish and American occupation of the Philippines. It was part of the route of the galleon trade and the Sumoroy Rebellion started in Palapag (1649-1650).



Click here to view the various tourist attractions of this province!


F A S T F A C T S




CAPITAL
Catarman
- - - - - - - - - - - -
LOCATION
N - San Bernardino Strait
E - Pacific Ocean
W - Samar Sea
S - Western Samar
- - - - - - - - - - - -
LAND AREA
3,498 sq. kms.
- - - - - - - - - - - -
NO. OF TOWNS
24 (twenty-four)
- - - - - - - - - - - -
POPULATION
454,195
(as of 1995 census)
- - - - - - - - - - - -
CLIMATE
The province has no distinct dry or wet season but it has pronounced rainfall from October to January. The heaviest precipitation occurs in November. May is relatively the driest month.
- - - - - - - - - - - -
TOPOGRAPHY
It is composed mainly of low and extremely rugged hills and small lowland areas. It has also small and discontinuous areas along the coasts and its rivers are usually accompanied by alluvial plains and valleys. The province is endowed with relatively rich and fertile soil that moist crops can grow on it.
- - - - - - - - - - - -
DIALECTS
Waray-waray
Inabaknon (Capul Is.)
- - - - - - - - - - - -
TOURIST ASSISTANCE OFFICE
Provincial Tourism Office
Province of Nor. Samar
Provincial Capitol
Catarman, Nor. Samar
Tel. No.: (055) 354-1233
Fax No. (055) 354-1239
- - - - - - - - - - - -