GerVian.com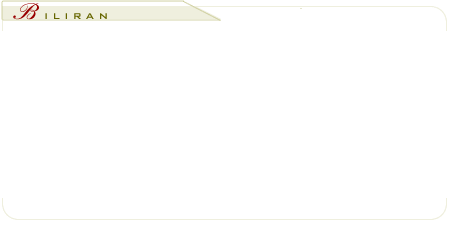 Island Idyll

The Philippine archipelago dotted with numerous tiny islands, some islands of which remain largely undiscovered by travelers due to distance or lack of information. Several of this beautiful but little known islands can be found in the Visayas. Biliran Island, a newly-created province, lies between Northern Leyte and Western Samar.

Comprising 8 (eight) towns namely: Kawayan, Almeria, Naval, Biliran, Culaba, Caibiran, Cabucgayan and Maripipi with Naval as the capital town. Biliran thrives mainly on the fishing and seaport industry. Most of its town like Naval and Biliran are considered as excellent ports and are often the gateway to further destinations within the Visayas and even the Mindanao region.

The Biliranons like other Visayans are warm, friendly and hospitable. They speak a mixture of the Cebuano and Waray-waray dialects and are very accommodating to tourists, be they foreign or domestic.





BRIEF HISTORY

In the early Spanish time, the island was known as Isla de Panamao. Panamao referred to an ethnic fishing net. Panamao Island was the site of the first large-scale Spanish shipyard in the Philippines. But somehow between 1668-1712, the name Isla de Panamao was changed to Biliran, a name derived form a native grass called "borobiliran" which grew abundantly on the plains.

On April 8, 1959, Republic Act No. 2141 made Biliran a sub-province of Leyte. Then it became a province in May 1992.


PANORAMA

For the adventurous traveler, Biliran offers a glimpse of the simple country living that is slowly being abandoned elsewhere. Color abounds: the luminous green of the young shoots carpeting the floor of the paddies, the rich ochre brown of the mud walls and the charcoal black of the basalt riocks.



Click here to view the various tourist attractions of this province!


F A S T F A C T S




CAPITAL
Naval
- - - - - - - - - - - -
LOCATION
N - Samar Sea
E - Western Samar
W - Visayan Sea
S - Carigara Bay
- - - - - - - - - - - -
LAND AREA
555.42 sq. kms.
- - - - - - - - - - - -
NO. OF TOWNS
8 (eight)
- - - - - - - - - - - -
POPULATION
132,209
(as of 1995 census)
- - - - - - - - - - - -
CLIMATE
Biliran island does not experience a prolonged dry season. It has a very pronounced rainfall during December which subsides in January and minimum rainfall in April.
- - - - - - - - - - - -
TOPOGRAPHY
Biliran's topography ranges from slightly flat to gently rolling terrain. It has coastal lowlands with mountainous interior except for the municipalities of Naval and Caibiran. Mountain ranges occupy the major portion of the island municipality of Maripipi.
- - - - - - - - - - - -
DIALECTS
Cebuano
Waray-waray
- - - - - - - - - - - -
TOURIST ASSISTANCE OFFICE
Provincial Tourism Office
Province of Biliran
Provincial Capitol
Naval, Biliran
Tel. No.: 0912-891-8931
- - - - - - - - - - - -